Breed:
Domestic shorthair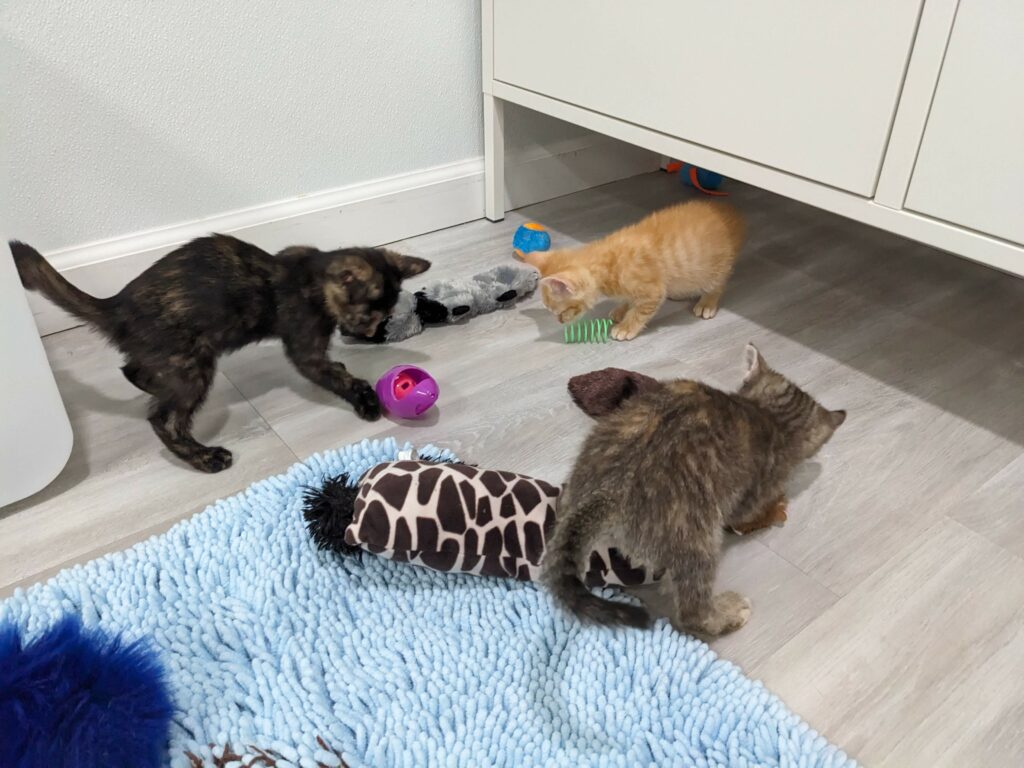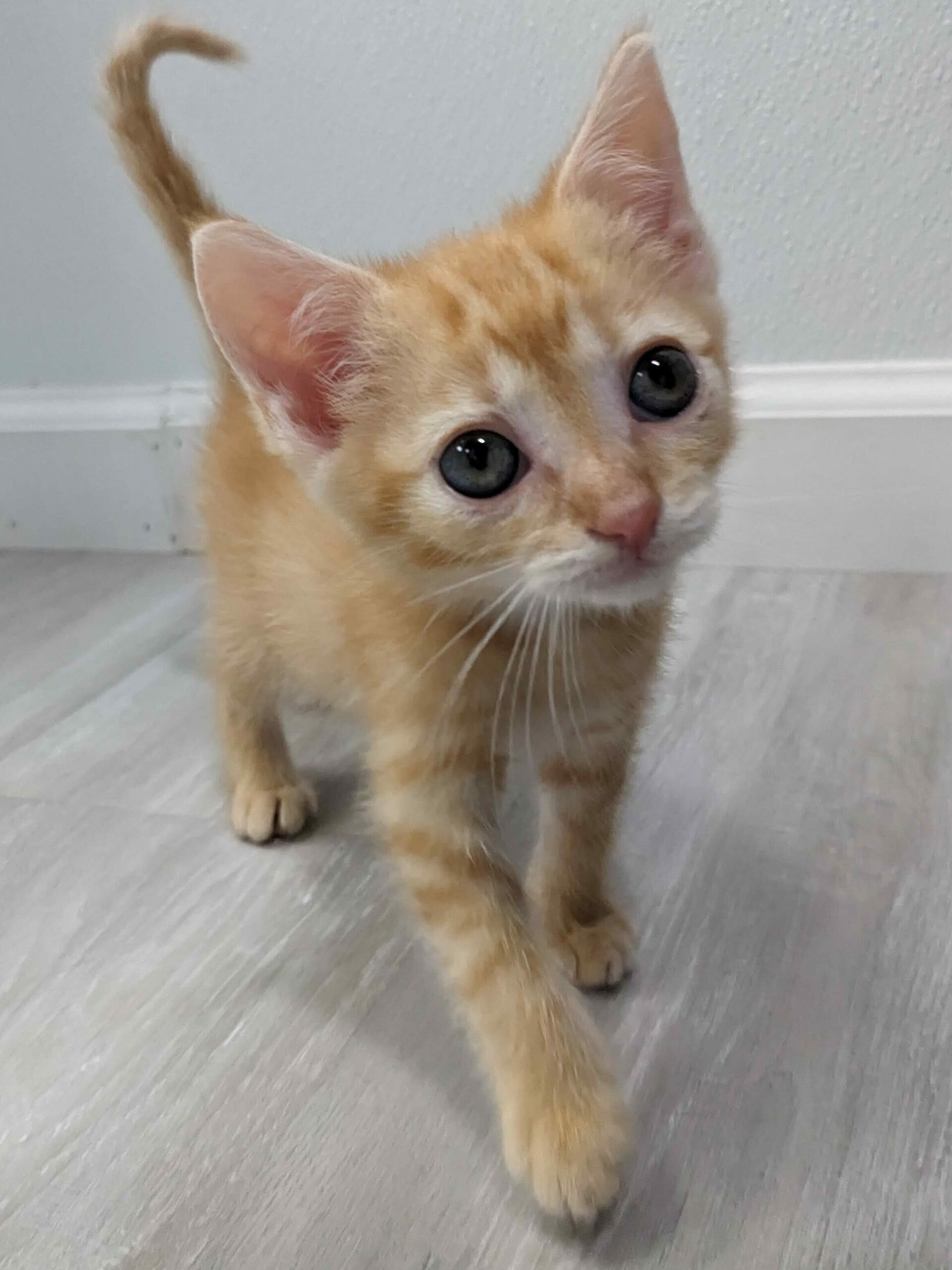 Banjo
I am a brave little orange tabby. I love people and am very friendly. I love to roll over to get belly rubs but may get a little excited and want to play. I enjoy playing with my sisters Victoria and Kazoo but I also want to play with you too.
Kazoo
I am an adventurous little tortoiseshell. I love to run and around and wrestle with my sister Victoria. I love to go explore my surroundings. I can be a little cautious about new people and animals but I get comfortable pretty quick.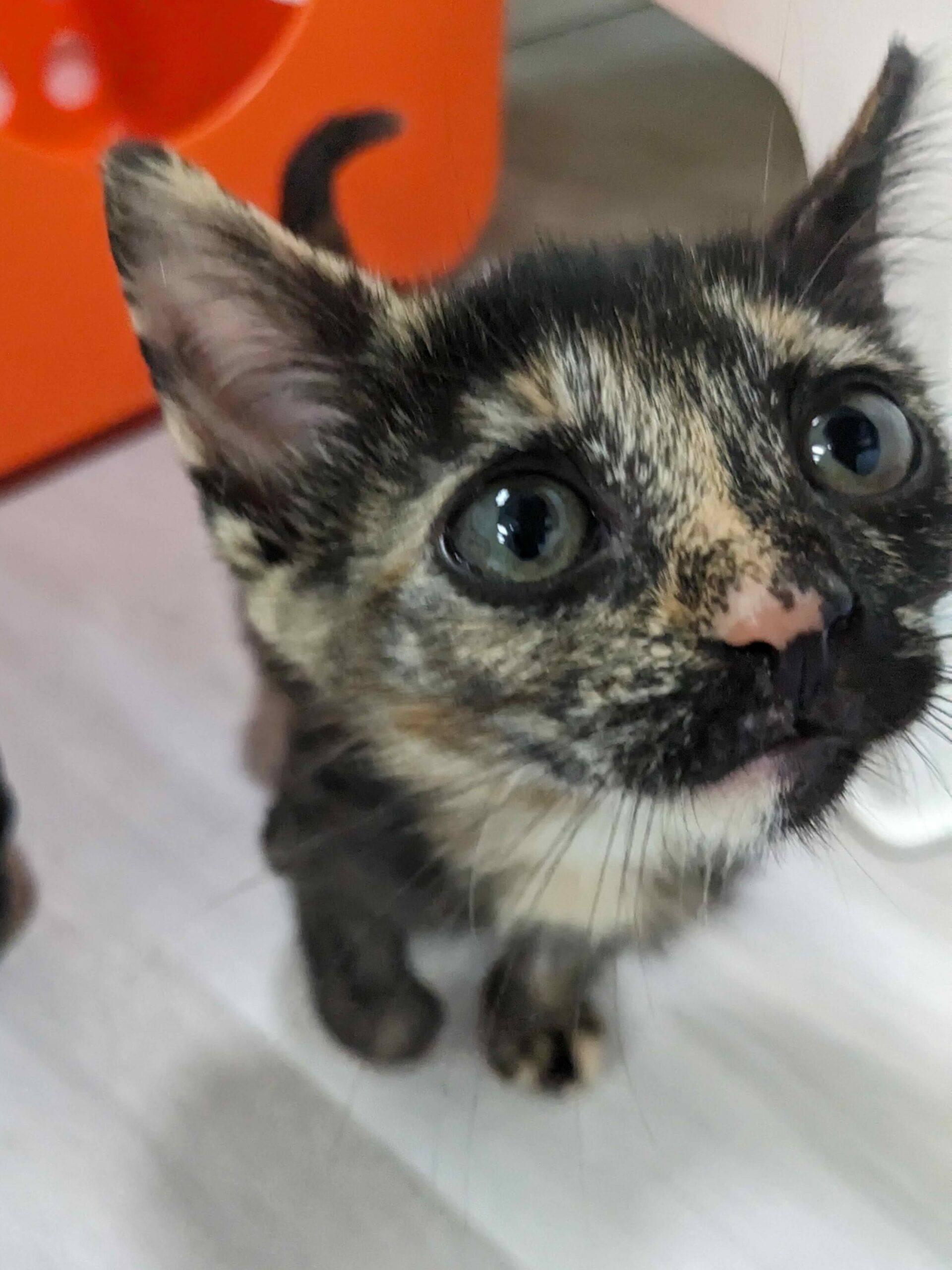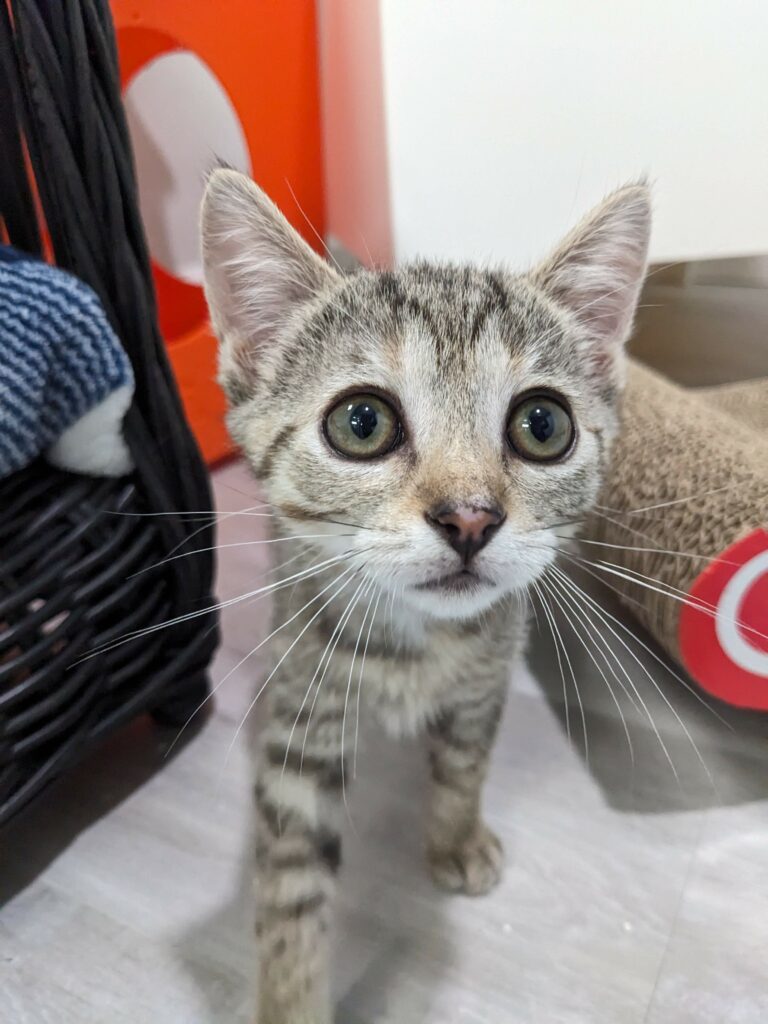 Victoria
I am a playful little torbie, with some light orange patches in my fur. I love to run around and wrestle with my sister Kazoo. I am friendly to new people but I also love my independence.
Banjo, Kazoo, and Victoria have been around a gentle, cat-savvy, dog with no issues. They are bright, confident kittens who don't take long to adjust to new things. Please review our kitten adoption policies if you think one or more of these sweeties might be a match for you.
Medical Info
-Spayed/neutered 16-20 weeks
-Up to date on FVRCP vaccine, currently too young for rabies vaccine
-Microchipped at spay/neuter surgery
-Tested negative for FIV/FeLV
How they came to the rescue
This adorable trio were found by a vet tech at our vet's office. They reached out to see if we had space and we did so they joined us to find their perfect furever homes.
Think you are the right match for one of these kittens? Contact an adoption counselor to get your application code and start the process today!