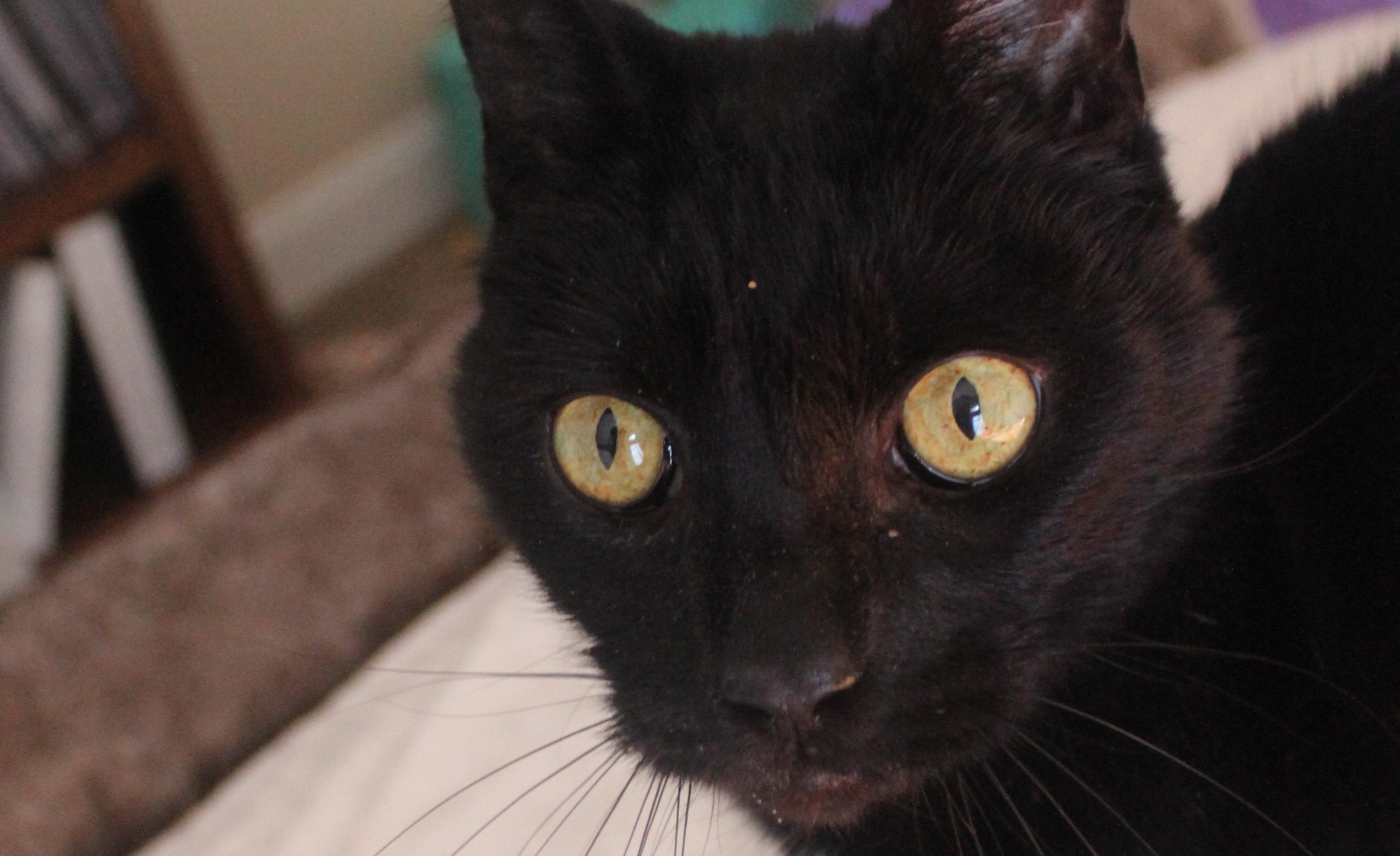 Casey
In the summer of 2017, Velvet Acres Animal Rescue was still mostly an idea. Even though we weren't official, we were still doing what we could to help animals in need. Casey was one of those animals. He was left in a carrier, on the front porch of an empty house. Discovered by a realtor who went to do a showing at that house, he was brought to a pet supply store where Carissa, one of our co-founders was working. She took him home for the night and then transferred him to Emily, the one who doesn't have cat allergies. The plan was to fix him up and find him a furever home. We didn't know that he already had.
Casey was fractious for the majority of his first weeks with us. The first vet visit was spent talking and trying to get his weight as accurately as possible to get the correct dose of sedatives for his next visit. Once we could get an exam done on him, we learned that he was at least 11 years old. He had the start of cataracts in both eyes, was extremely underweight, and had hyperthyroidism. We knew that would be hard to work with, as far as finding an adopter so we got the medication and started working on better long-term accommodations. Up to this point he was living in an isolation cage until we could better determine his medical status.
In his foster home, we tried several set ups. First, his cage was moved to a common room to see how he did with the resident animals there. He wasn't a fan of other cats and made that clear on multiple occasions so he got a room to himself. After a horrible reaction to the hyperthyroid medication, this was even more important. With no real options for treatment, Casey got three to four meals a day of as much high-quality canned food as he would eat. This kept him stable and was enough for nine months.
He enjoyed laying in the sunshine, playing with toys (especially catnip toys), cuddling with people, and receiving any kind of attention he could get. We also found out that Casey was one smart guy! He started learning clicker training and caught on within an afternoon of practice! He would stand up on his back legs for a treat and learned to sit and give paw. He was an amazingly smart and sweet guy.
We don't know what his background was before being left at that house, and we never will. We don't know how long he had the hyperthyroidism but eventually it caught up to him. On April 1, 2018, Casey's foster mom said goodbye as the vet helped him over the rainbow bridge. He had been having a rough couple weeks and was never able to bounce back, we knew it was his time. We are so glad that his last months were spent in a home with love and care and that he really did find his furever home.