Breed:
Domestic shorthair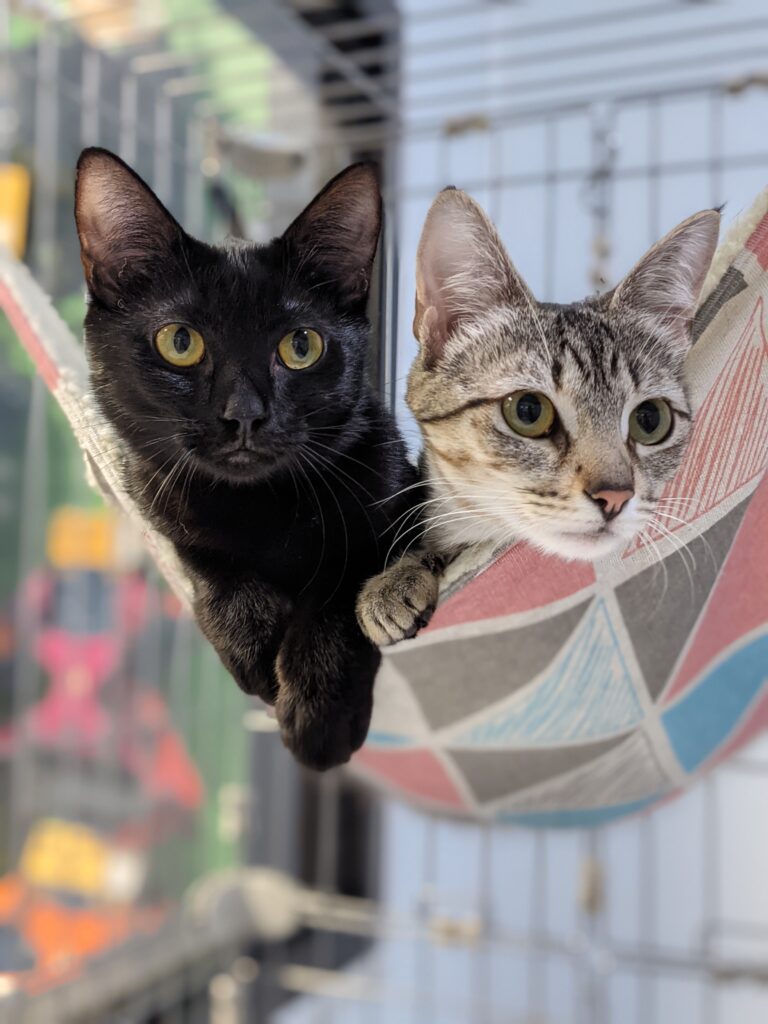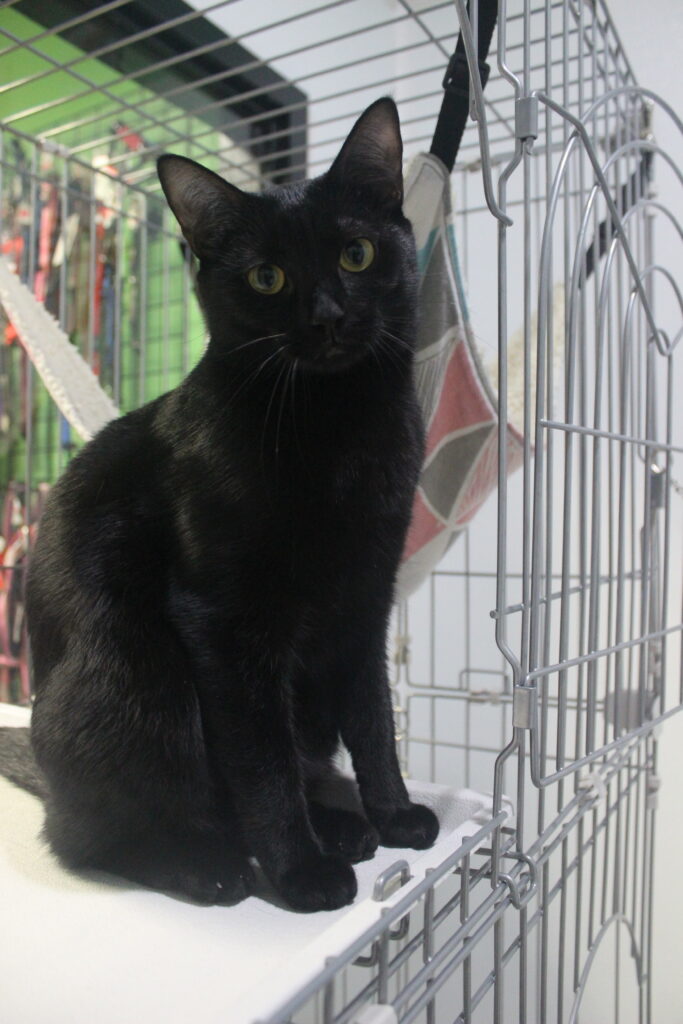 Everyone knows two is better than one and Dusk and Sallie are here to prove it to you! These sweet sisters are so ready to find their purr-fect match and if you're willing to be patient and gain their trust, they'll reward you with plenty of head bonks, purrs, and cuddles. Both girls are shy at first but food is their kryptonite and they will brave pretty much anything for a good treat or meal!
Dusk is the more shy of the two sisters, though she is incredibly food motivated! Her people have been working hard with her at meal times and with treats to get her used to being pet and handled. Dusk has made great progress with this technique. When the food is around she will meow for it, rub on her foster moms ankles, and even climb into her lap! She just needs patience and time to get comfortable with her people. Once she feels safe, she enjoys being pet and can be very curious!
With her sassy walk and the kisses she loves to give, Sallie will make a great addition to any household! Her favorite spot to hangout is cuddled up next to her people/animal friends or on a comfy spot of the bed. Sallie loves to play with toys, especially catnip infused ones, and enjoys playing with her foster moms hand. Just like her sister, food is a great way to help her get comfortable and warm up to her potential adopters faster.
Sallie endured a severe disease in the first half of 2022. She nearly died but with lots of intense care and treatment, she survived and is a normal cat again. As a result of her illness, she has become much more used to being handled and has grown to love attention! She seems to be a lap cat as that was one of her favorite spots to sit while being tube fed and receiving her treatments. Chin and face rubs are her favorites and she leans in when you find the right spot.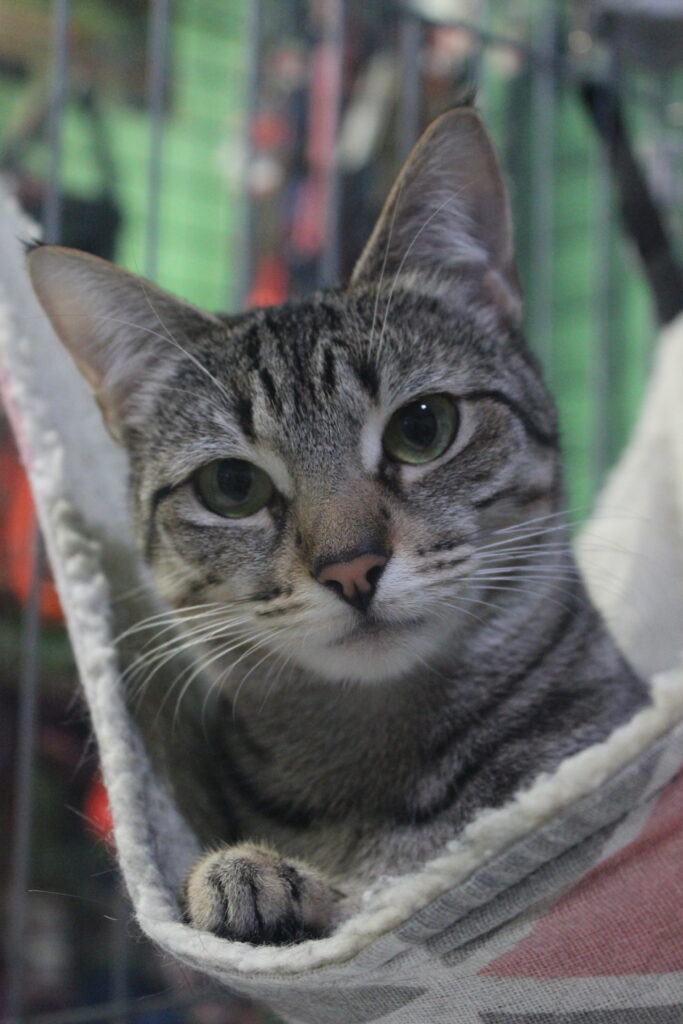 Dusk and Sallie have lived around other cats and cat-savvy dogs. Dusk and Sallie must be adopted together. Dusk gets a lot of comfort from Sallie and has a hard time without her, plus life is better with a sister by your side!
Medical Info
-Spayed
-Up to date on rabies vaccine and FVRCP vaccine
-Microchipped
-Tested negative for FIV/FeLV
How they came to the rescue
Dusk and Sallie were found along with their mom, Luna, by a good samaritan. She took them to the vet, got their vaccines and deworming started, and started looking for somewhere they could go since she couldn't keep them. At that point they joined us!
Think you are the right match for Dusk and Sallie? Contact an adoption counselor to get your application code and start the process today!