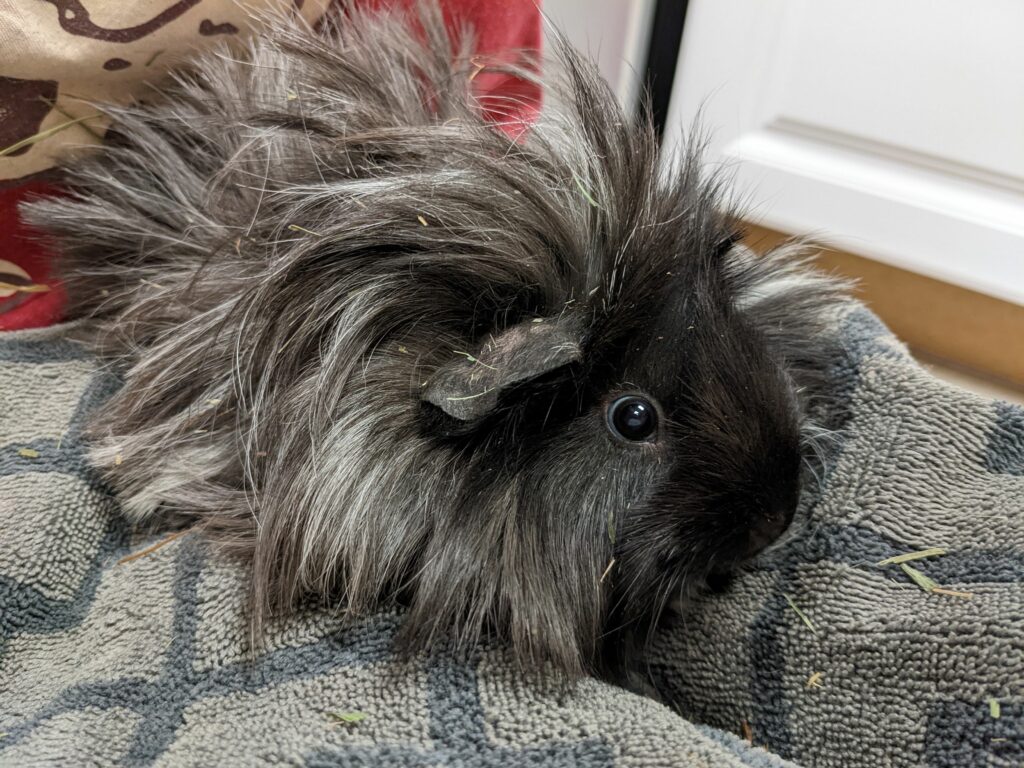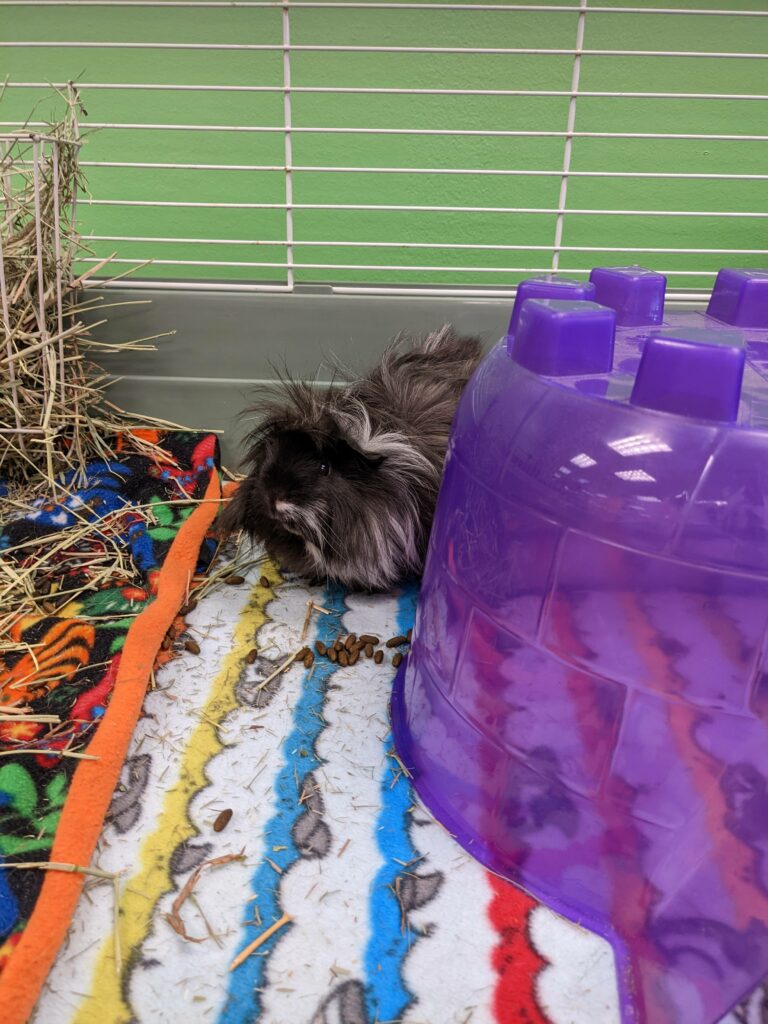 Elinor is a sweet, shy young lady with an adorable personality. She likes to popcorn around her habitat and whistle when she thinks no one is nearby. When people come over she likes to run and hide and act like she wants nothing to do with them but they turn away and she immediately runs out to sniff where they were and see why they left! She's a bit of a diva and likes to be admired (but she pretends she doesn't). She is still deciding if she likes to be held or not, though forehead rubs are preeettttyyy good. If you go really slow, she tolerates being picked up well!
Elinor loves her salad, although she has to grab one piece at a time and run behind her house to eat it. She doesn't like an audience when she eats! Apple sticks are her favorite chew and she can demolish one in no time. Other chew toys are still being explored and maybe she'll decide she likes them but we're taking that slow.
Medical Info
-Healthy, no concerns
How they came to the rescue
Elinor was taken in by a kind family along with many other guinea pigs when they were in need. 10 guinea pigs is a lot to keep up with and so the family made the decision to rehome some of them. Elinor is the first to join us in the search for her perfect home.
Think you are the right match for Elinor? Contact an adoption counselor to get your application code and start the process today!