Est DOB:
April 19, 2022 (known)
Breed:
Domestic shorthair & domestic longhair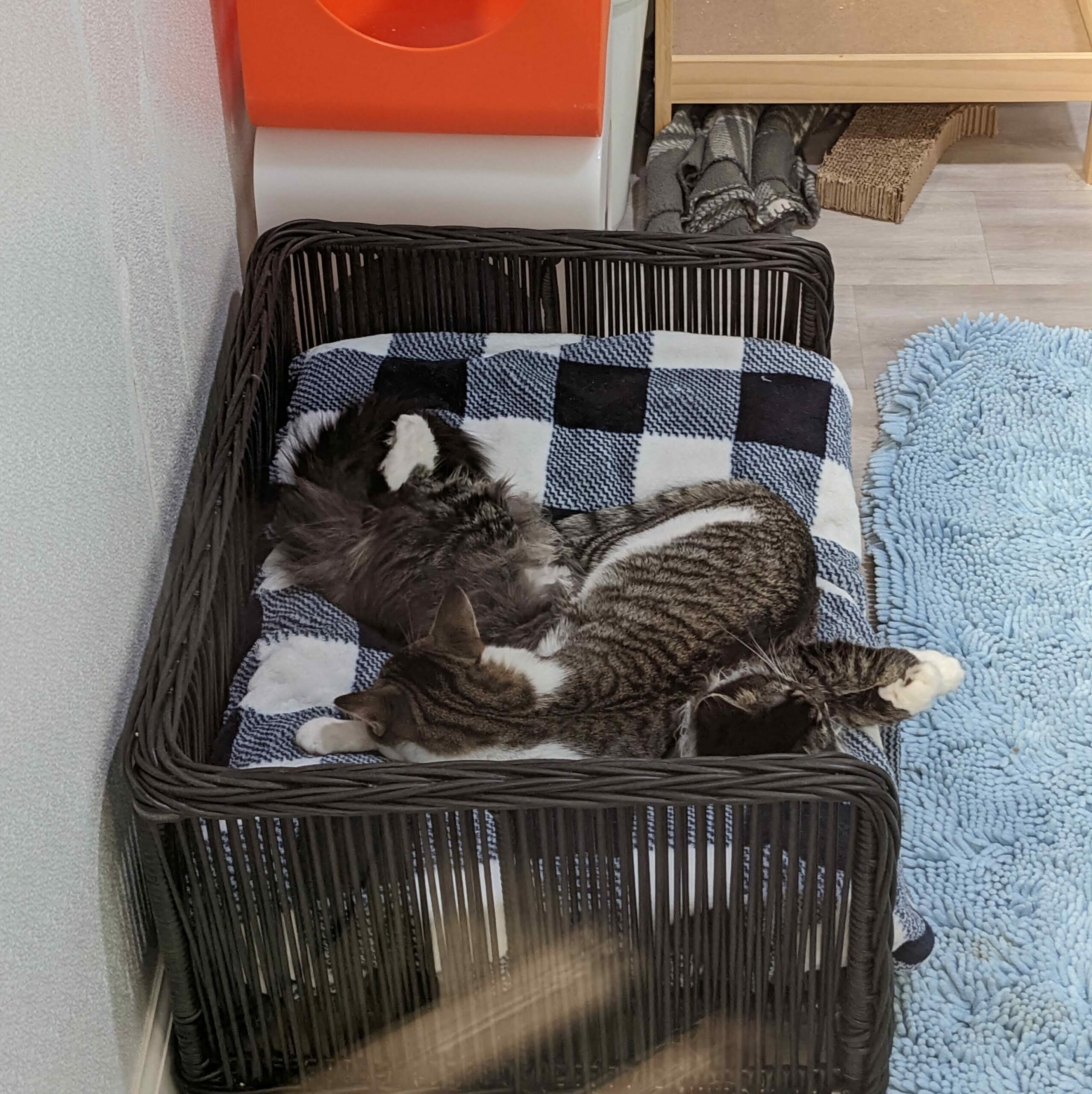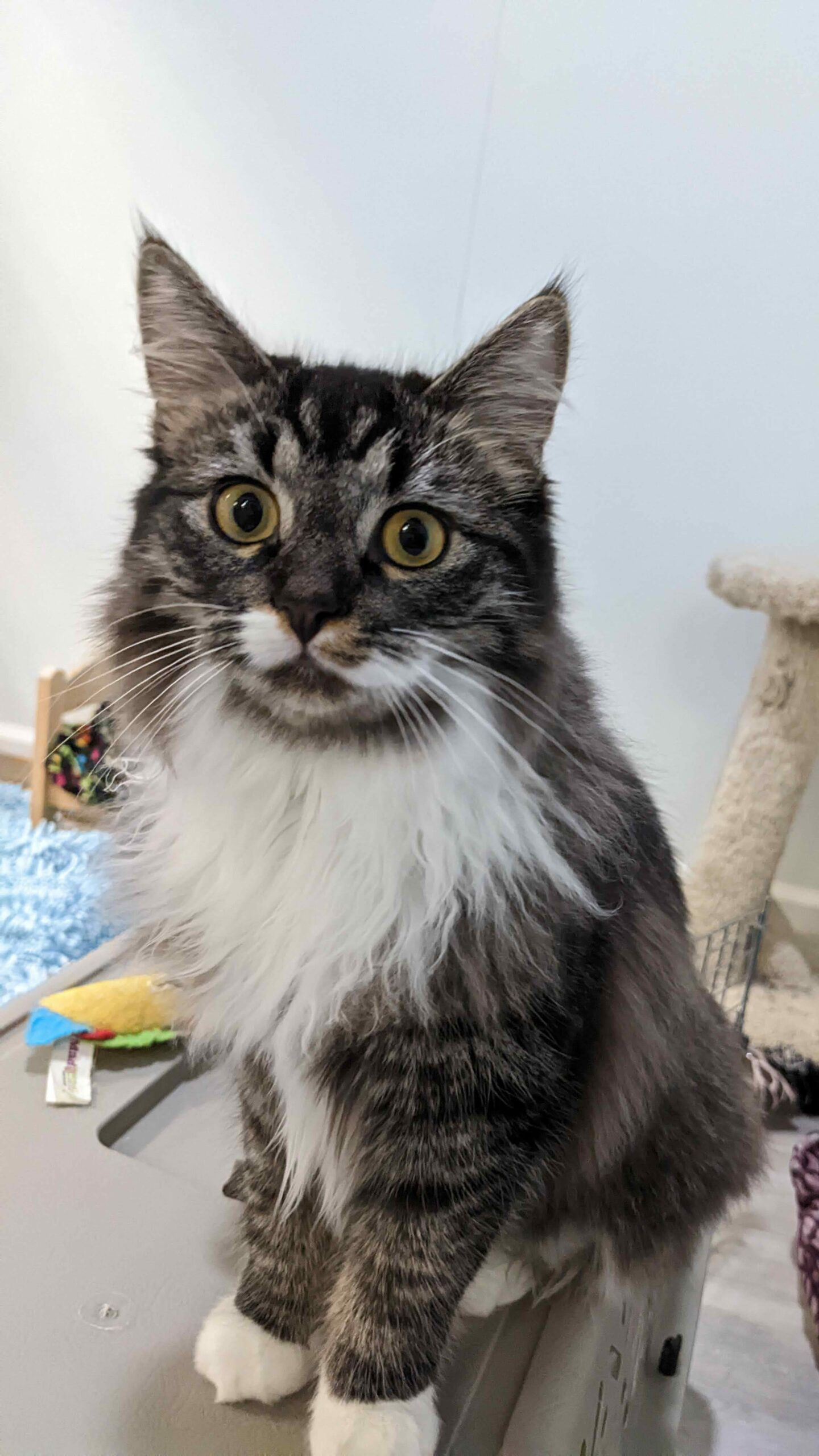 She's definitely born with these good looks! Meet Maybelline and be ready to fall in love. This beautiful little lady will capture your heart without even trying but beware, she loves everyone so you better convince her you're the one for her before she moves on to the next admirer.
Maybelline is a talker! She knows what she wants and will absolutely tell you what that is, food and love are her top two demands. If she isn't hungry, she's probably telling you to pick her up for a cuddle and if she's had enough of cuddles, she probably wants something to eat. Maybelline is adventurous and has no problem exploring a new place on her own, her brother and sisters will catch up later! She isn't about to miss out on new people to love her.
Say hello to Mac! This little dude is quite a handful and would love to meet you and tell you why he is the perfect match for you.
Mac LOVES to talk to anyone who will listen. He's most chatty around food time or first thing in the morning when he first sees his people. He is very demanding of attention and loves to be picked up and cuddled. Watch out though, if you try to ignore him, he will take it upon himself to get as close to your face as possible and force love on you! His tactics include climbing pant legs and shirts, as well as getting on top of the tallest thing he can and jumping onto your shoulders, be prepared!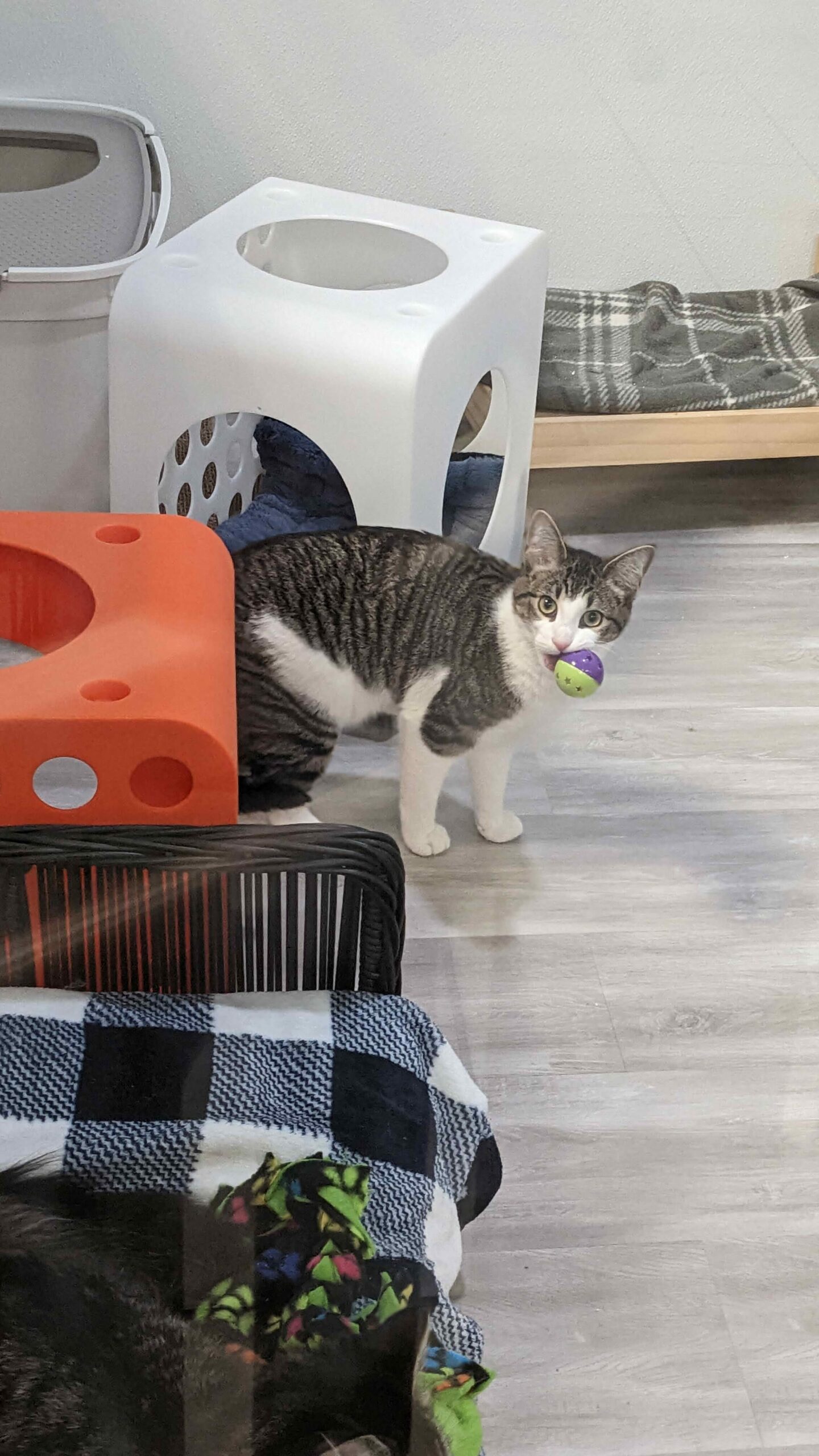 Maybelline and Mac are very playful and in typical kitten fashion, will play with literally anything in front of them. Fingers-great! Dust bunny-super! Piece of litter-amazing! Toys-awesome! Sibling-the best! These two are one another's' favorite wrestling partner and the two of them play HARD and then usually collapse into a cuddle puddle for a good long nap.
It's very important for kittens to have a playmate growing up so that they learn good manners. Maybelline and Mac must be adopted together. They are very intense players and most other cats don't like the level of roughness they use in play! It is in their best interests to go home together so that they can continue to fulfill that need for one another.
Medical Info
-Spayed & Neutered
-Up to date on rabies vaccine and FVRCP vaccine
-Microchipped
-Tested negative for FIV/FeLV
How they came to the rescue
These sweet kiddos came to us as an "oops" litter. A new male kitten wasn't neutered in time and managed to parent this litter with an intact female in the same home, which resulted in 5 kittens. This highlights the importance of spay/neuter, even for indoor only cats! You never know what can happen, so get those surgeries done!
Think you are the right match for Mac and Maybelline? Contact an adoption counselor to get your application code and start the process today!