Est DOB:
December 19, 2019 (estimated)
---
Current Weight:
34lbs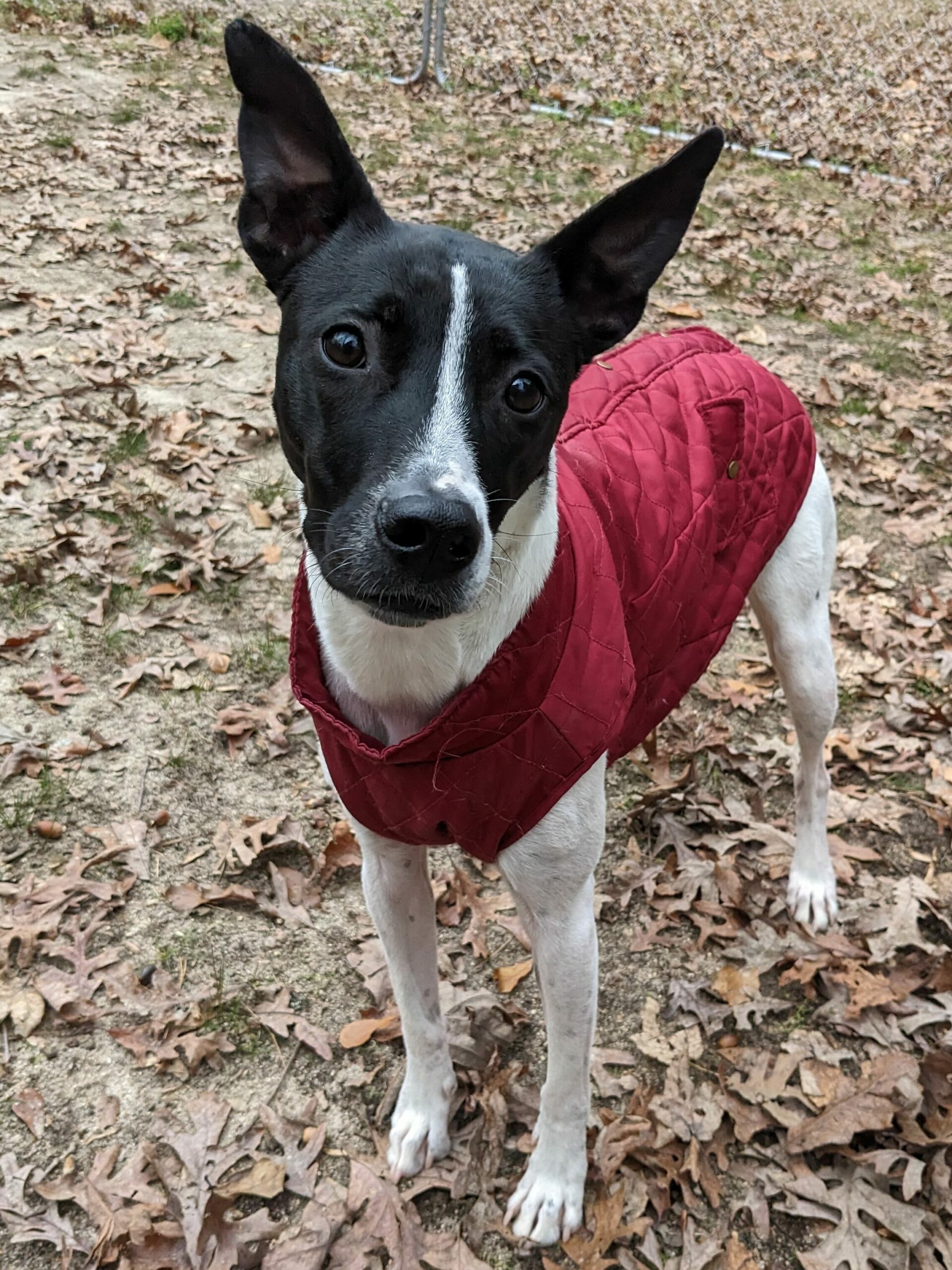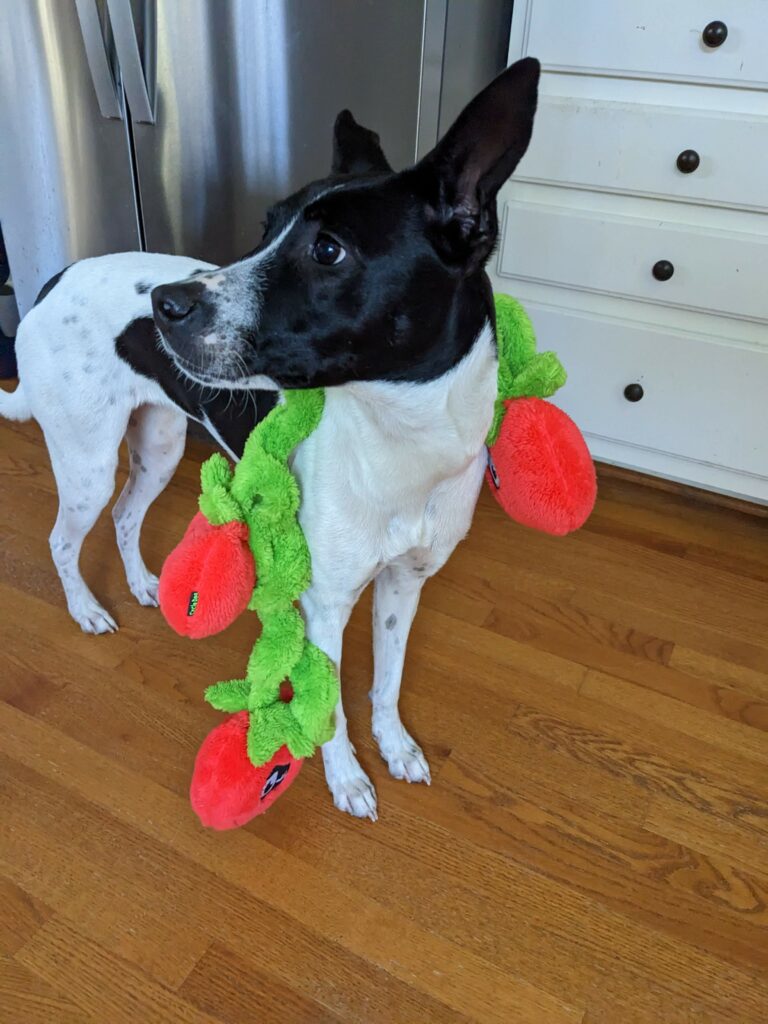 Meet Posh Spice! If you've followed us for a while, you may be thinking that name sounds familiar and you'd be right. Posh is one of the four Spice Girls puppies we had several years ago. Lucky for you, she's back in the market for her furever-family!
Posh is a silly, happy, goofy girl who is sure to keep you laughing. She loves toys and treats, cuddles and walks, dressing up and anything else you want to do together. Though she is extremely active and high-energy, she does have an off-switch. When it's cold, this girl can cuddle with the best of them. She likes wearing jackets and snuggling under the blankets. When the weather warms up, she loves to lounge in the sun and soak up the rays. A long walk or hike are also great options, as long as she can be with her people, she's happy!
Posh is also one smart cookie! She has done a ton of training and knows all kinds of cues. She can do the usual "sit" and "down", but she also knows "wait" (at doorways, before eating, before running off to play), "place", "leave it", and "touch".
She has lived with dogs, cats, and kids. She and one of the cats in her previous home liked to take turns chasing one another around but she also listens well when cats don't want to do that. Any cats in her future home should be confident with dogs and willing to stand up for themselves. Kids can be pretty scary and unpredictable for dogs so her ideal home won't have any kids. When it comes to dogs, Posh has lived with lots of different personalities and she does best with confident dogs that don't care about a little bit of attitude in their doggy companions. She like to play chase and she is very fast!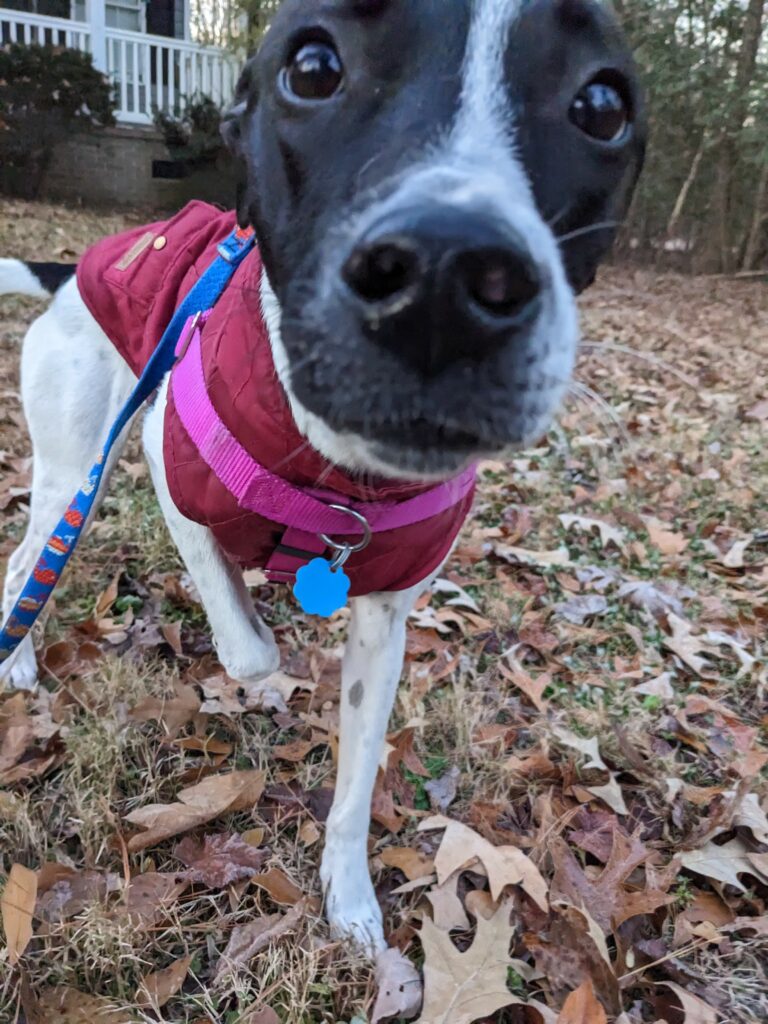 Medical Info
-Spayed
-Up to date on rabies vaccine and DH2PP vaccine
-Microchipped
-Tested negative for heartworms and all tick-borne diseases
-Known food and environmental allergies
How they came to the rescue
Posh initially came to us back in 2020 as a puppy, along with her sisters, from a rural NC county shelter. She was recently returned to us because her family experienced some changes over the last year. In spite of extensive work with both their vet and a professional trainer, they were not able to come up with a solution to meet everyone's needs and it became obvious that the best thing for everyone was for Posh to find a home better suited to her needs.
Think you are the right match for Posh? Contact an adoption counselor to get your application code and start the process today!