Est DOB:
January 13, 2021 (estimated)
---
Current Weight:
48lbs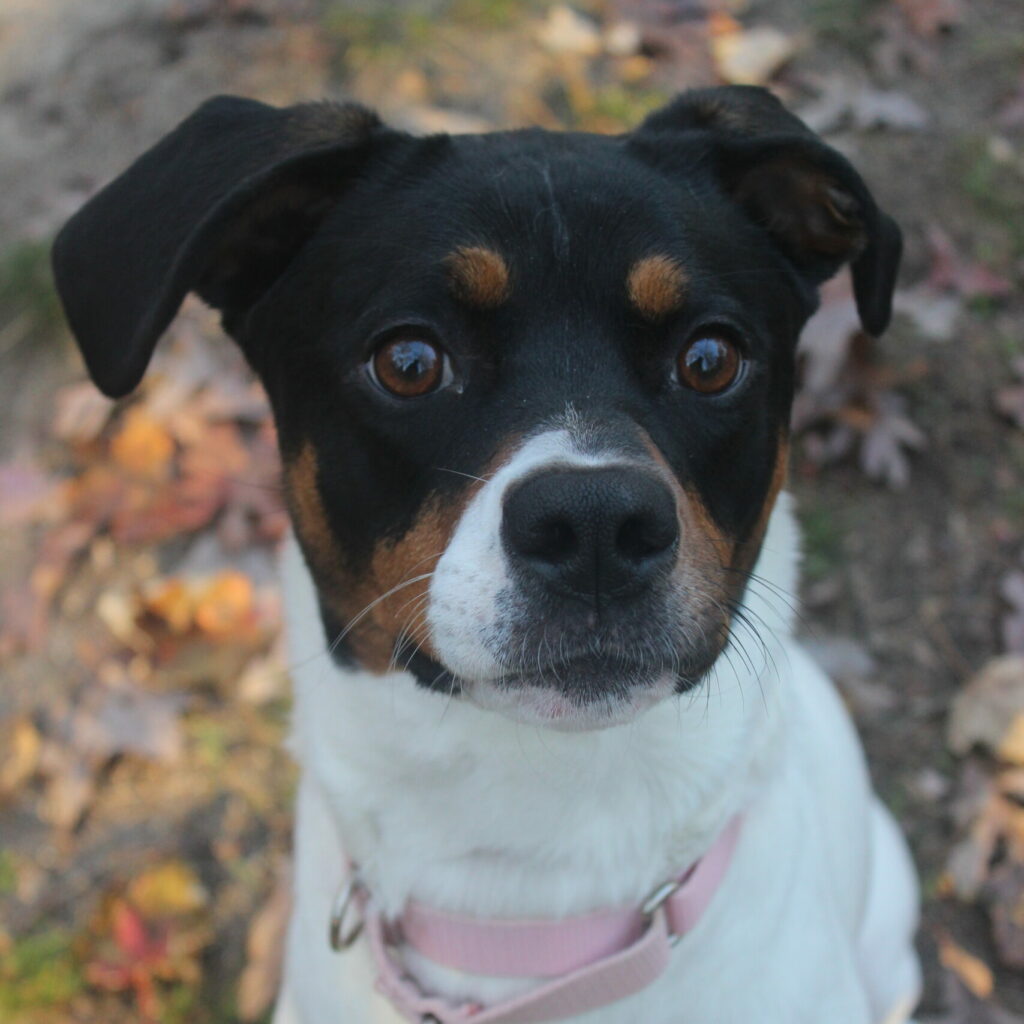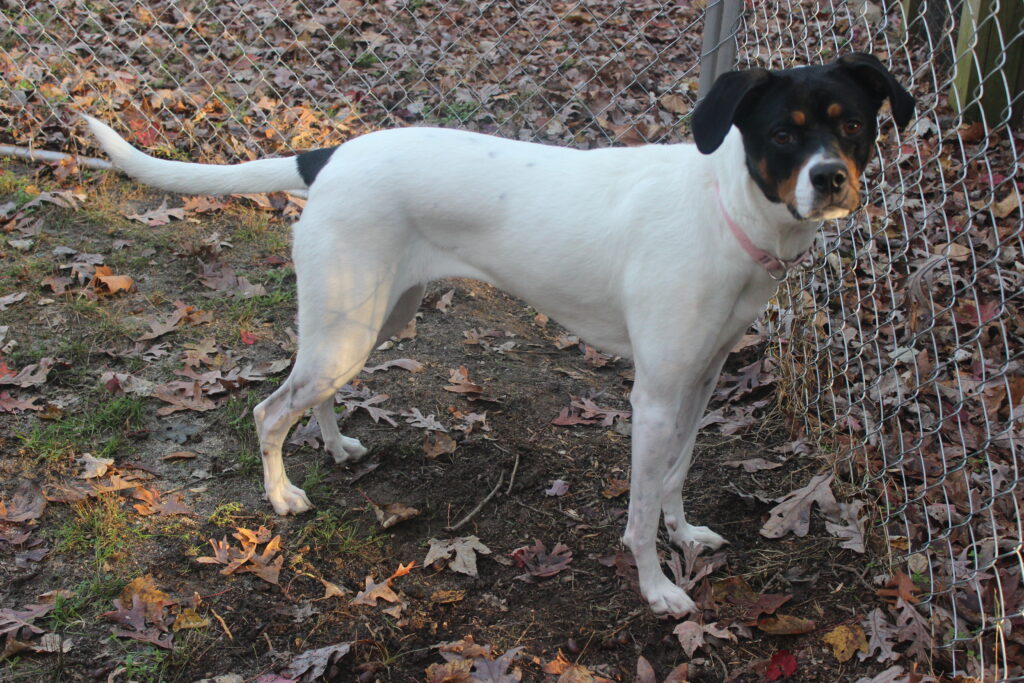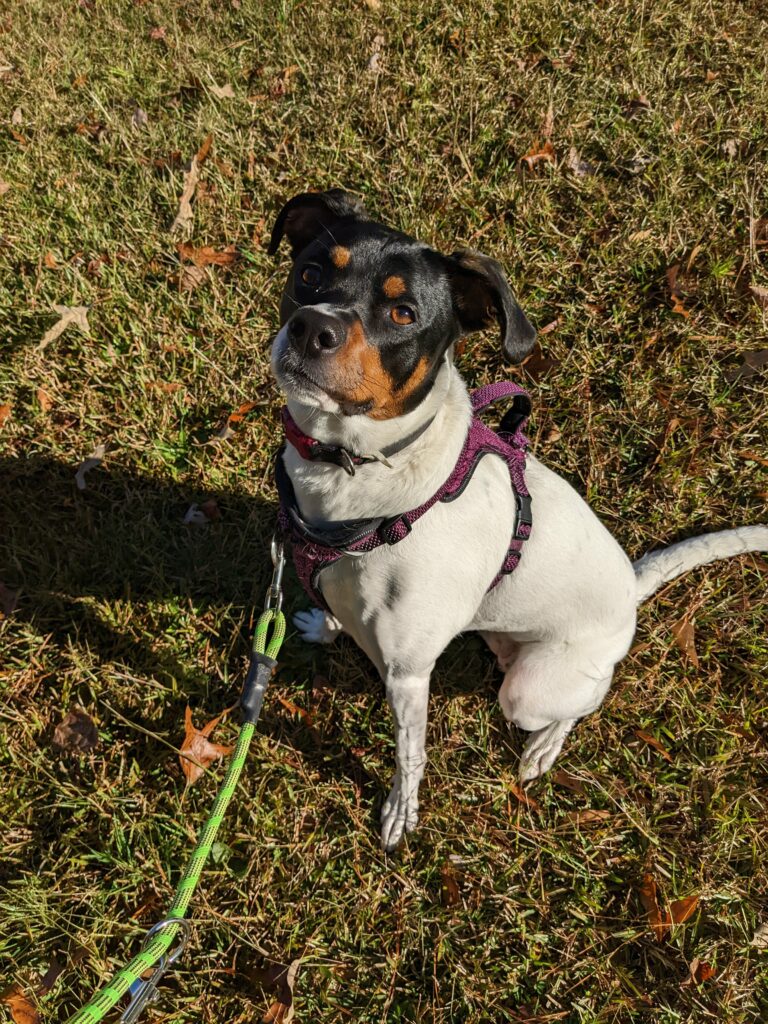 Meet Salem! This girl is a bundle of energy who also knows how to cuddle and wants nothing more than to be your one-and-only, very best friend in the whole world. It may take her a little while to warm up but once she does, you will be her ride or die for life. She is a bit of a sensitive soul and change is not her strong suit, so her new family needs to have plenty of patience while she adjusts to her new life.
As is the case with so many COVID puppies and at no fault to her previous family, Salem missed out on a lot of socialization as a baby. Without the ability to go out and see different things, places, and people, as a baby, it's hard for dogs to adapt to new situations as adults. As a result, Salem does extremely well with routine and struggles with newness. She has never lived with men which makes her very fearful of them. She is a girls girl and warms up most quickly to women. Treats however, are a great way for the guys to make a good impression and get on Salem's trusted people list!
Salem favorite things include: squeaky toys, car rides, playing fetch, playing with her foster sisters (see below), and treats!
Salem is incredibly smart and knows her name as well as some basic cues. She knows how to sit and has been practicing wait (for her meals, before leaving her crate or going through a doorway, before play time), focus (maintain eye contact), and touch. She is very food motivated and could learn just about anything with the right treats involved!
We have been practicing a lot of confidence building games and working on Salem's impulse control while she has been with us. As a young, energetic dog she will need continued work on both those things with her new family. Touch is a great one that is easy and Salem caught on to quickly. She also loves "find it" with treats in the yard although the treats have to be really good to keep her attention with that game!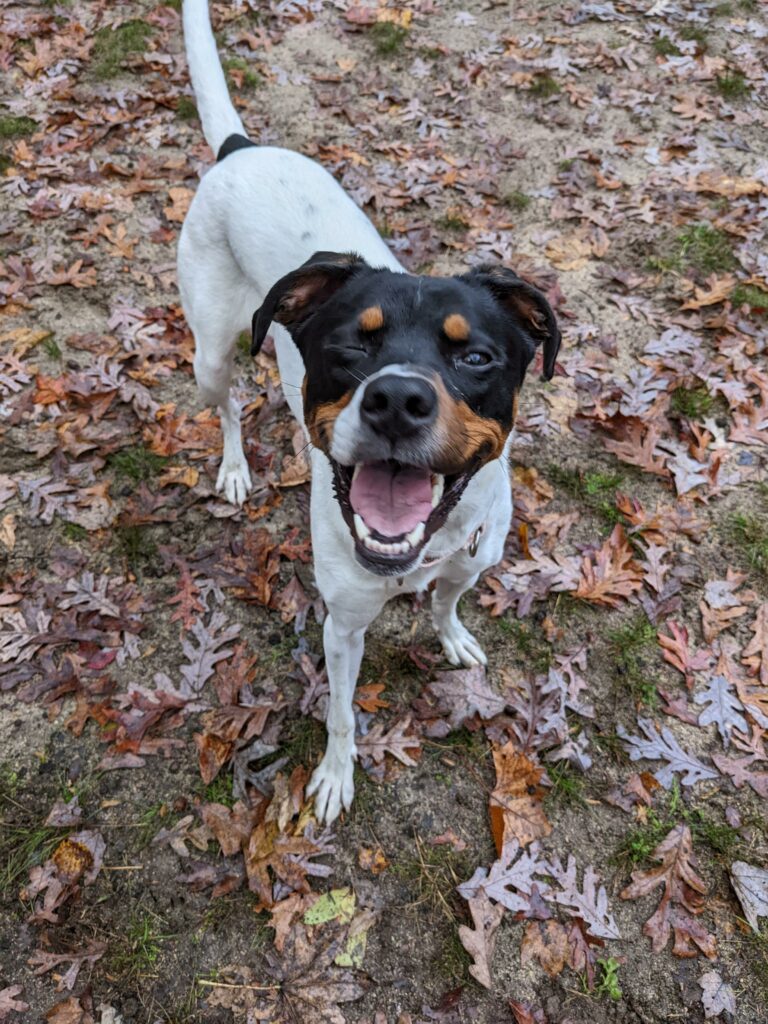 Cats are not something that Salem has ever really been around and though there are many in her foster home, she has not adjusted to them and continues to be a little *too* interested for comfort. Because of that, Salem should not go to a home with cats or other small pets.
Dogs however, are great! Salem is used to being around dogs, although she is young and exuberant and doesn't have the best doggy manners right away so any dog in her new home should be very tolerant, patient, and willing to give appropriate guidance to a young, and socially awkward dog. Salem needs slow introductions over time so that she doesn't overwhelm the other dog and so that her excitement tapers off a little before getting to play. The dog in her previous home was a chihuahua and they were ultimately not able to get along so small dogs are likely not going to be the right fit for Salem, she is just too much for them. Her play style is pretty rough and tumble, lots of wrestling with spurts of chase (if the other dog will engage with that).
Medical Info
-Spayed
-Up to date on rabies vaccine and DH2PP vaccine
-Microchipped
-Tested negative for heartworms and all tick-borne diseases
How they came to the rescue
Salem was a pandemic puppy, found in a parking lot and taken in by her finder. They cared for her and did their best to make it work but Salem and their first dog just weren't the right match so the decision was made to find Salem a new home and she came to us!
Think you are the right match for Salem? Contact an adoption counselor to get your application code and start the process today!