Est DOB:
June and September 2019
Breed:
Shorthair & Abyssinian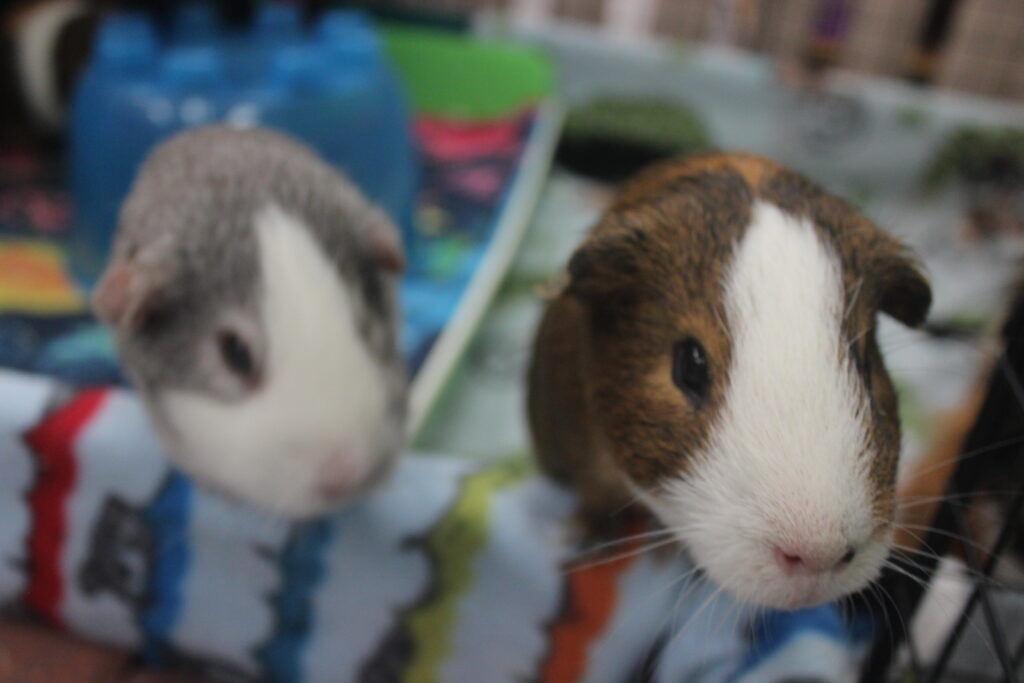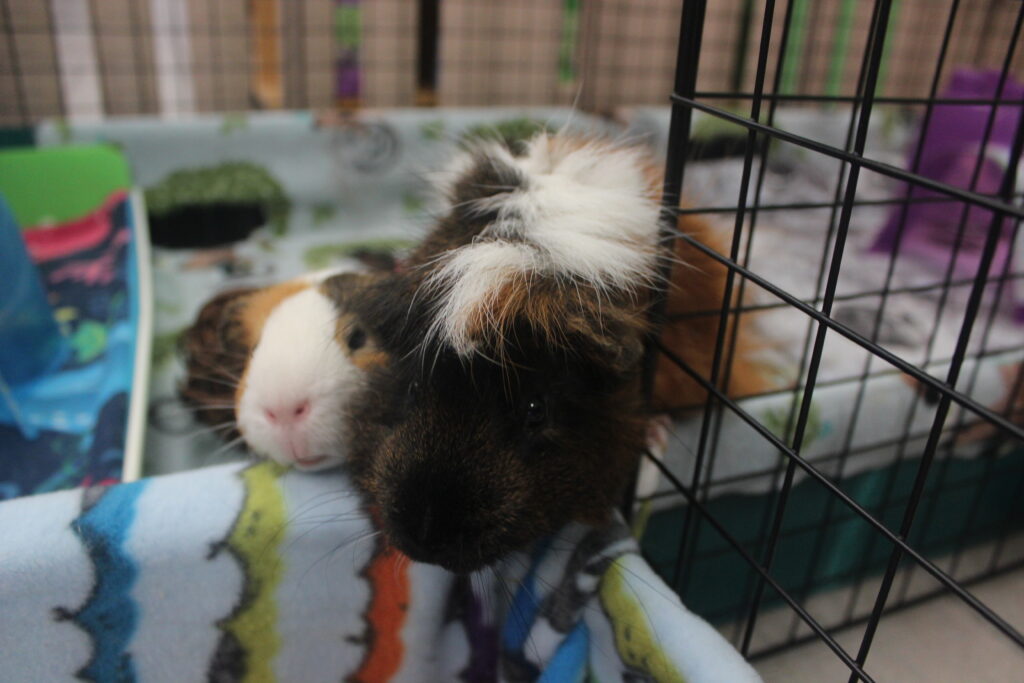 Are you ready for a whole herd of guinea pig fun? Do you have plenty of leafy greens and veggies to share every day? Well if so, you're in the right place because Simon, Gusgus, Broski, and Scamp are looking for their new home! These boys are handsome, young piggies who have been wonderfully cared for their whole lives.
Broski is probably the most fly-under-the-radar guy of the bunch. He doesn't make waves and is content with letting his brothers rush around and check things out. Make no mistake though, when it's salad time, he will be jockeying for his spot to get the best greens! He is pretty adventurous with trying different veggies and he loves oregano and mint! He isn't really into being picked up but tolerates it alright when needed.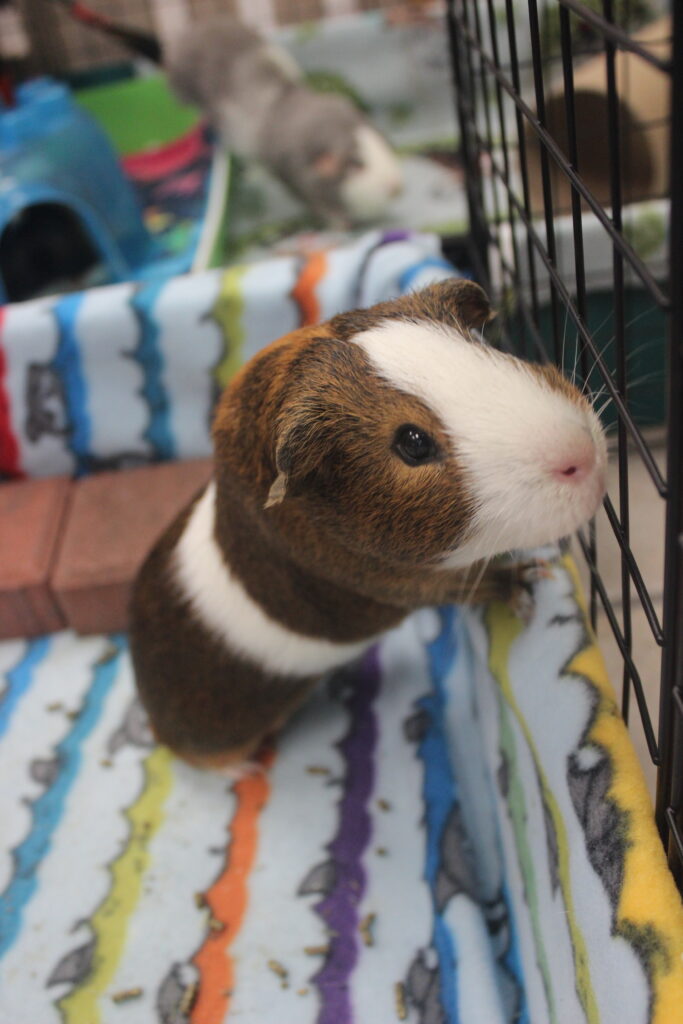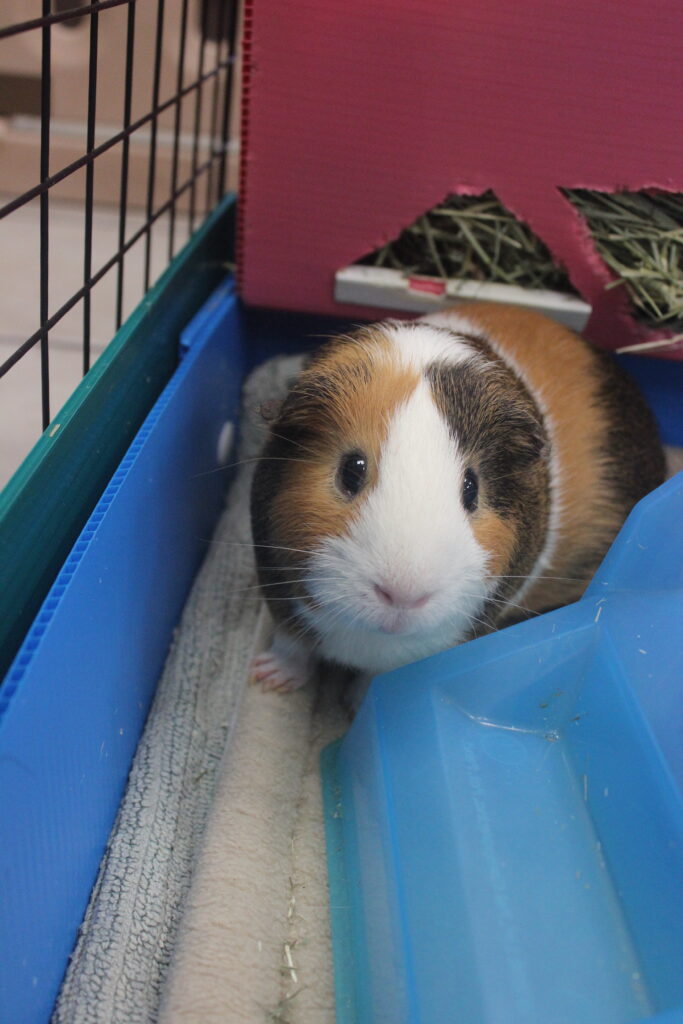 Gusgus is a sweetie! He is the one that enjoys being held the most but he still prefers being on the ground and will squeal dramatically when you pick him up. He really enjoys having his neck rubbed once he is in your lap though! He will sit for a little bit and enjoy the attention but soon he's ready to be on the move again to see what he can check out.
Scamp is ok being handled but he doesn't really like it. He is all about the treats and food though and will stand up on the side of the enclosure to see what you have for him! He will check out everything that is going in the the enclosure during cleaning, including hopping in the tub where all their old hay goes! One of his favorite spots to sit is INSIDE their big hay rack and he is often found nestled in and munching away on all the hay he could want. He will stop at nothing to get their hidey hut into position so he can climb it and jump into his favorite spot!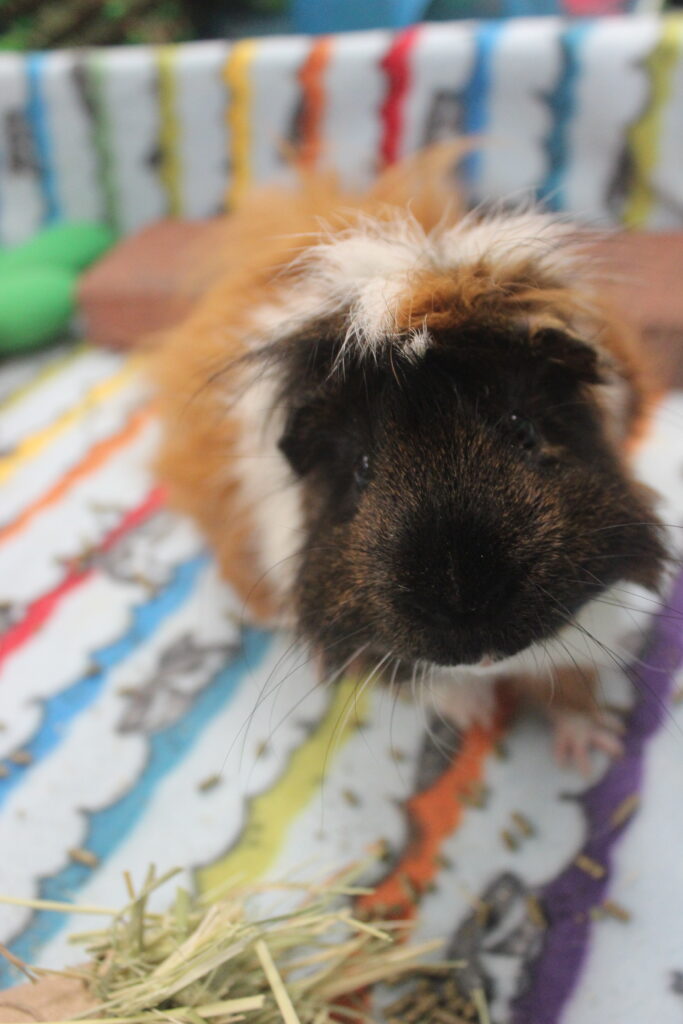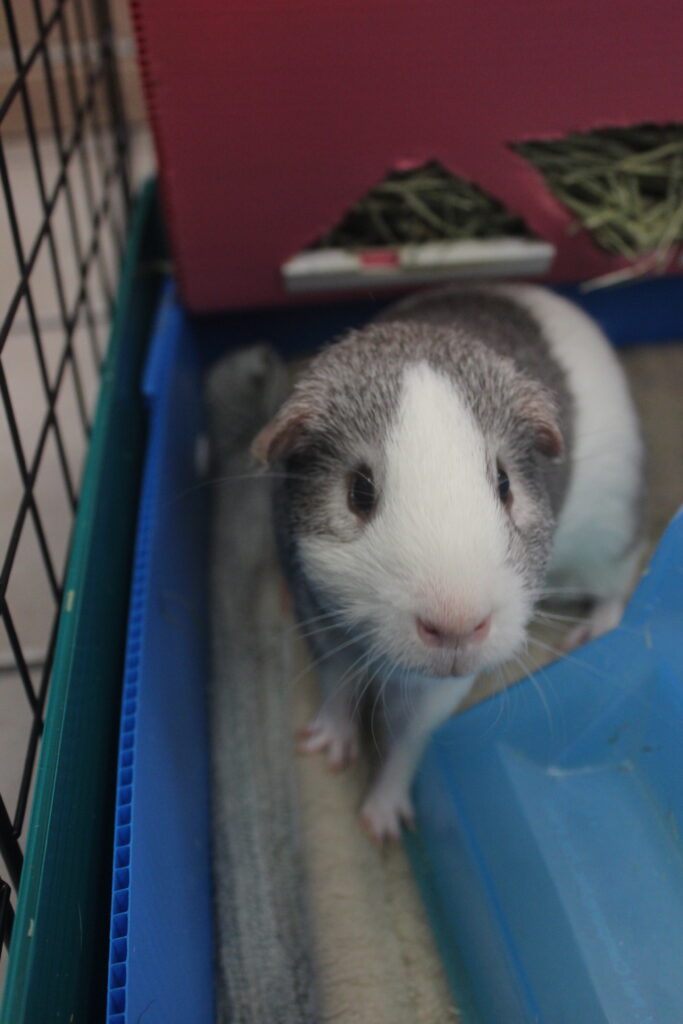 Simon lived with their previous mom his whole life, from the time he was a baby. He is extremely used to being handled, but he won't choose it if he has the option. He would much rather explore and keep his feet on the ground. He definitely has the biggest attitude of the group and the other boys know it!
All four boys LOVE their daily salad and eat nearly anything offered with gusto. Red bell pepper and parsley seem to be the favorites but if it's edible, they aren't complaining! They eat their hay and pellets well also.
This herd of boys has lived together for over a year so we are looking for a home for them all together. If you are a guinea pig person who has room for these four boys, contact us to start the adoption process!
Medical Info
-Up to date on exams, no health concerns
How they came to the rescue
Scamp, Gusgus, and Broski lived with their previous mom's friend when they were babies. Their previous mom took them in when her friend could no longer care for the trio and she introduced them to Simon. She found herself in the midst of some big changes and was no longer able to provide these guys with the time they needed so here they are, ready to start the next adventure.
Think you are the right match for Simon, Scamp, Broski, and Gusgus? Contact an adoption counselor to get your application code and start the process today!