Est DOB:
Twix: 9/30/22 (est)
Junior Mint: 3/22/23 (known)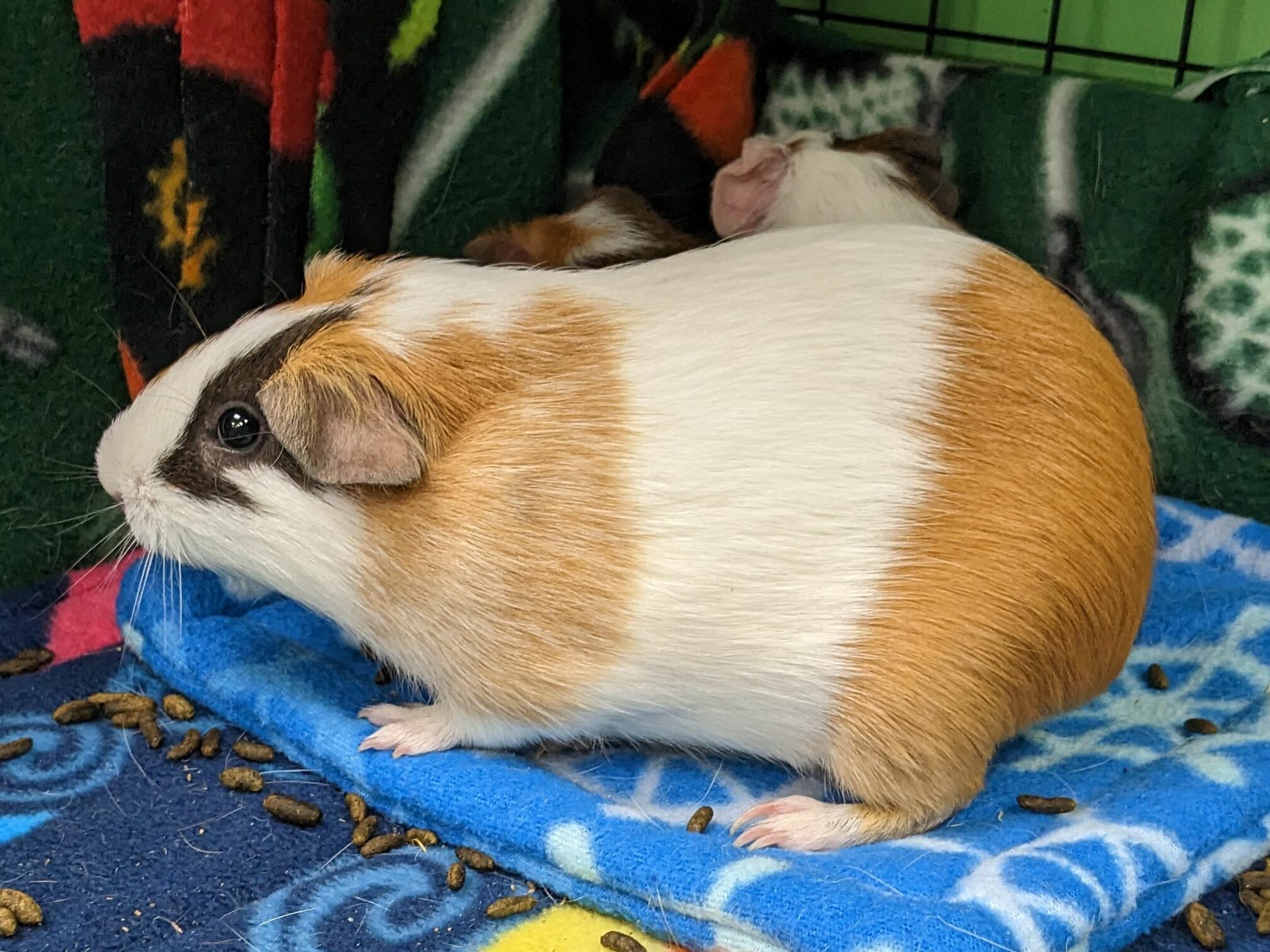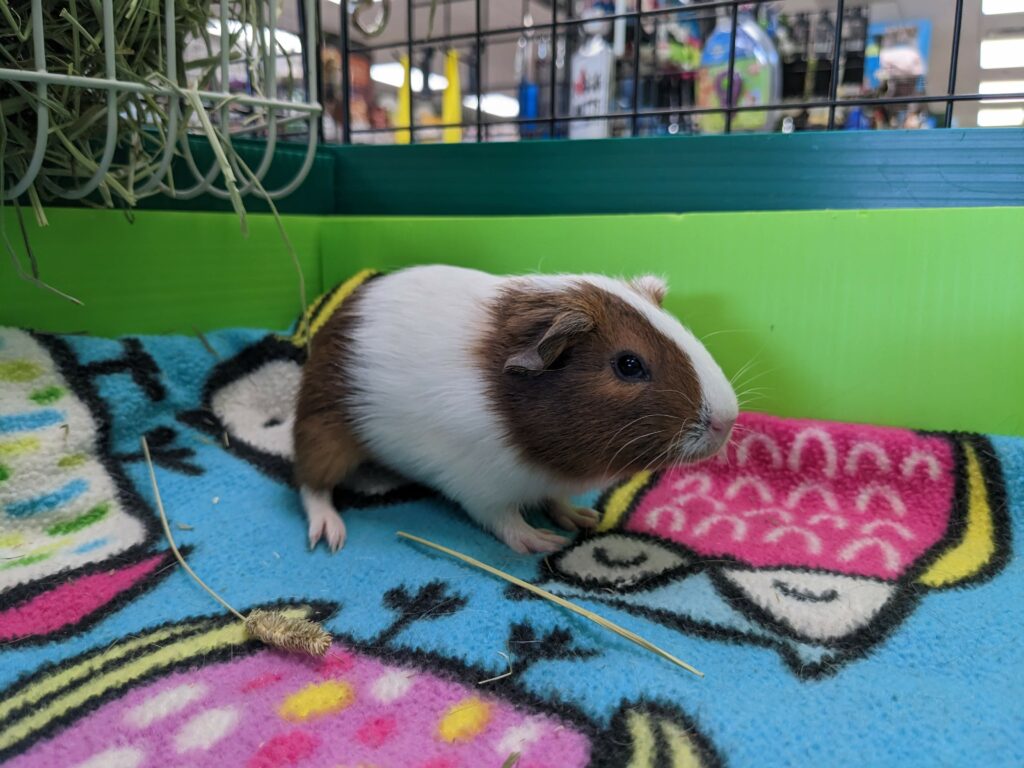 Meet momma Twix and her sweet baby Junior Mint! These girls are both young piggies with a lot still to learn about the world. They haven't been with us for very long but they have had so many new experiences already!
Since they are so young and have experienced some significant changes in their living situation, they can be very shy at first. Neither of them is a super fan of being held and they are quite squirmy. It's something we are working on slowly. With patience they are getting more used to handling and more comfortable with hands near them. Head and neck rubs are pretty good but only for a moment and you'll never hear them admit they enjoy it (at least, not yet!).
Eating is probably the best thing in the world for these two. They LOVE their pellets and hay is pretty good too. They've also discovered a love of salads. So far, they've tried romaine lettuce (LOVE), spring mix, parsley, cilantro, mint, oregano, green bell pepper, and red bell pepper. They are champs about trying things, especially momma Twix. Junior Mint thinks the best things to eat are whatever her mom is trying to eat at that moment so she's coming around to all these new things too.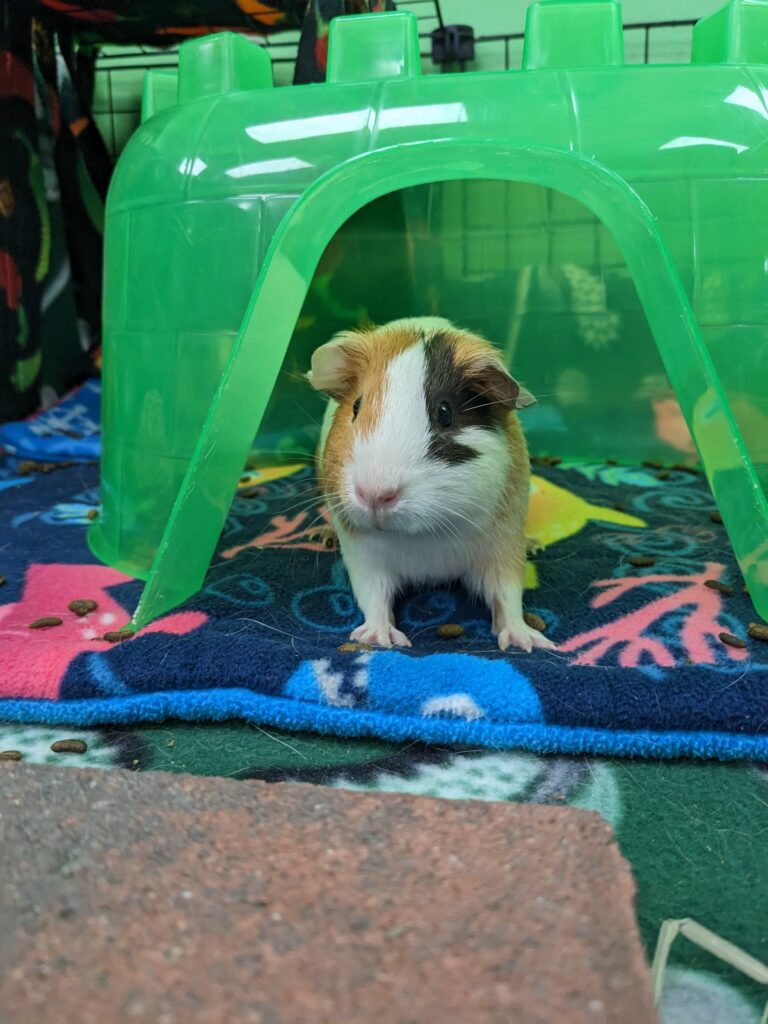 Medical Info
-Healthy, no concerns
-Will be eligible for a foster-to-adopt situation until July 30 (they can go home with their new family but cannot be officially adopted until the above date, their family will act as a foster home until that point)
How they came to the rescue
Twix and her companion were acquired by a family who wanted two guinea pigs and were told they were getting two boys. They were, in fact, not two boys but a boy and a girl (surprise!) and Twix soon after gave birth to three babies. The family kept one boy baby and dad but didn't have the time and space to devote to five guinea pigs and two enclosures so the girls and Almond Joy came to us to find a family!
Think you are the right match for the candy girls? Contact an adoption counselor to get your application code and start the process today!